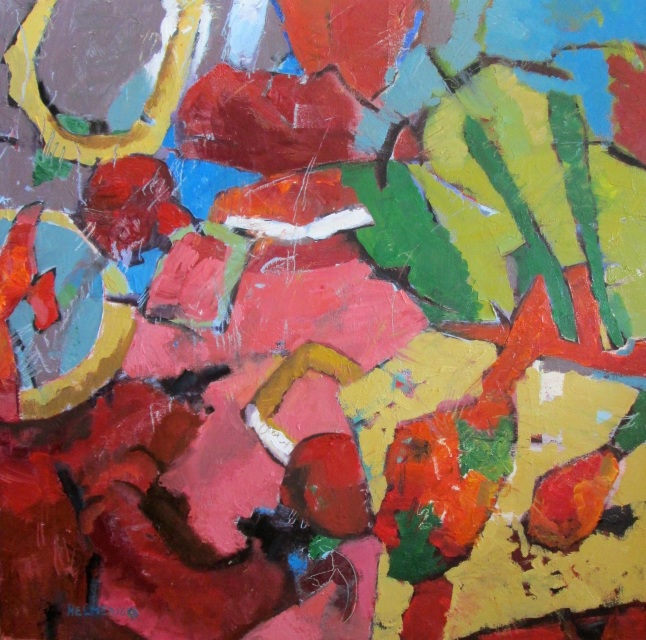 Map: Goldfish
SKU:
Summer 2013, I spent a month making on-location sketches and painting on the Hawaiian island of Kauai, (see: Kauai Series
http://www.helmericks.com/travel-works-kauai-hi-2013.html
). When I work in this way, I am basically taking notes. Mostly these 'notes' are quite representational as I am literally trying to understand and record what is in front of me.
The studio works I do later are different. Observation and memory reveal, erode and change experience. Every painting is a response to something that came before. And although the MAP SERIES is about the Hawaii trip, it also is about an inner type of travel and destination.
The painting, Goldfish is from my Maps Series.
​
This painting is a one-of-a-kind original
Oil on gallery wrap canvas, 30" x 30" x 2"
This piece is unfamed but ready for hanging, does not include hanging hardware
Shipping, within the continental US, is included in the sale price