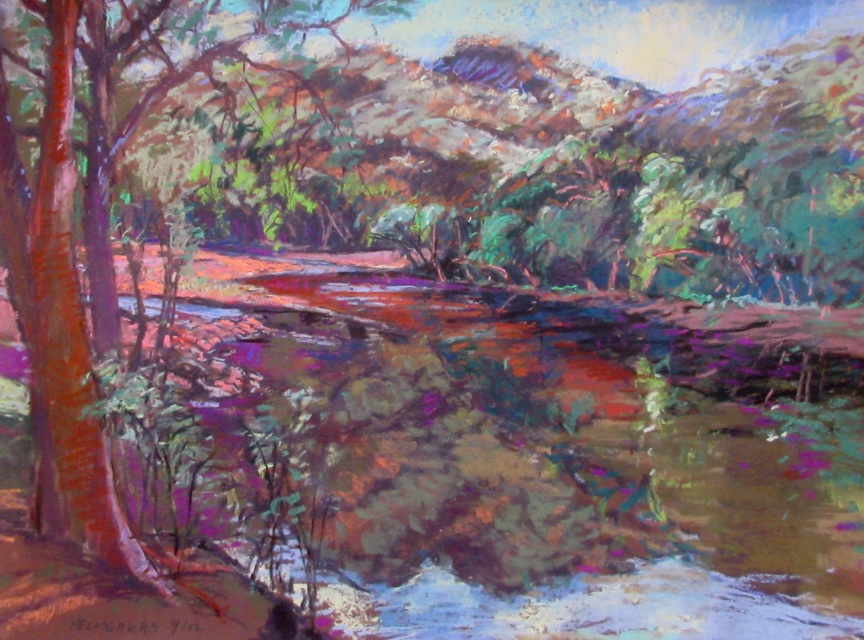 White River
SKU:
In my search to understand nature I make choices to stand in slower-paced waters, taking time to step outside of the mainstream. When I see something that is "true", I may not know why it feels this way--but I must reach out and try to grab it. locational drawings and paintings bring an authenticity and freshness, not always readily available in other ways of working
"The forest changes from hour to hour
if I miss even the morning, the whole scene has changed!
I go down to the creek with the dogs
and sit on the bank mesmerized.
Slow motion,
yellow, gold, red, brown,
shapes reflected in the pools below,
finally landing on the mirrored surface to
slip. Down stream..."
Slip
by Annie Helmericks-Louder
This American Midwest Landscape Series has covered many years and happily, is still on-going.
​
This landscape work is a one-of-a-kind original
Chalk pastel on sanded paper, 18" x 24"
This piece is unfamed
Shipping, within the continental US, is included in the sale price