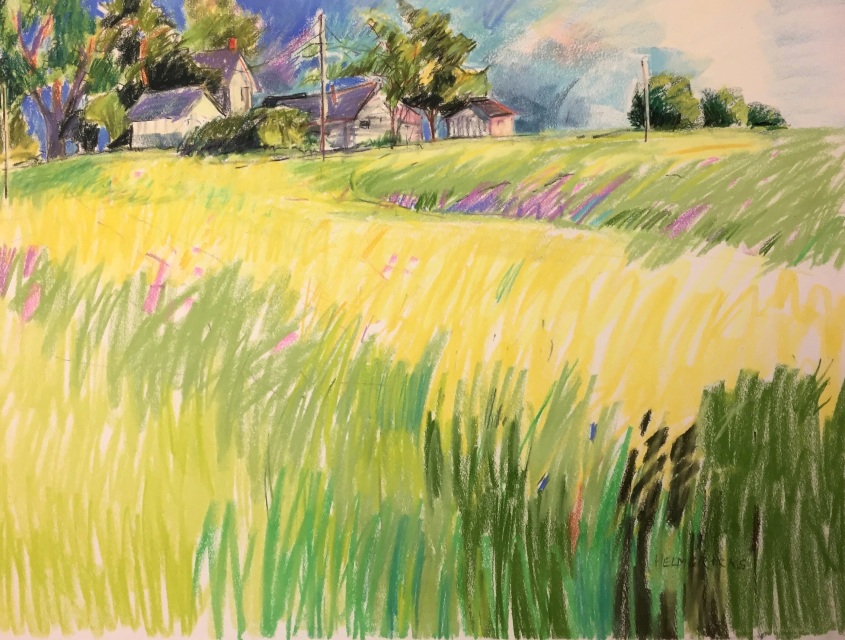 Farrel Farm
SKU:
In my search to understand nature I make choices to stand in slower-paced waters, taking time to step outside of the mainstream.
When I see something that is "true", I may not know why it feels this way--but I must reach out and try to grab it. Plein air or L
ocational drawings (in this case-working from the tailgate of my truck),and paintings bring an authenticity and freshness, not always readily available in other ways of working.
Farrel Farm is from my Midwest Series
This landscape work is a one-of-a-kind original

Chalk pastel on BFK Reeves paper, 26" x 20"
This piece is unfamed
Shipping, within the continental US, is included in the sale price