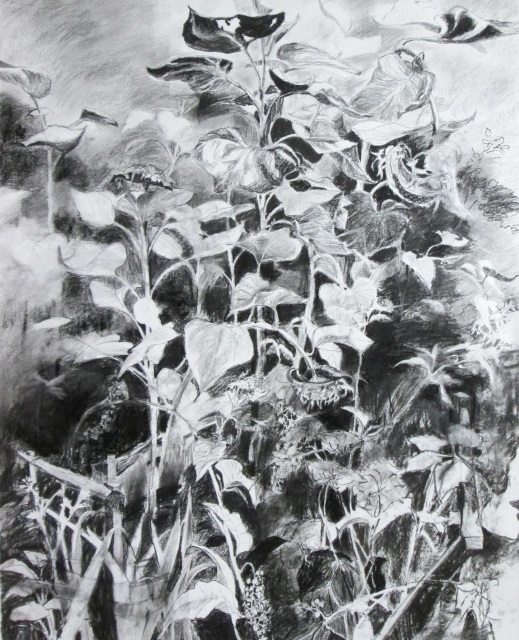 Garden Day
SKU:
In my search to understand nature I make choices to stand in slower-paced waters, taking time to step outside of the mainstream.
When I see something that is "true", I may not know why it feels this way--but I must reach out and try to grab it.
locational drawings and paintings bring an authenticity and freshness, not always readily available in other ways of working.
Garden Day is from my Mockingbird Hill Series and is work made on my home-land. My
sister, author Jean Aspen, writes: "Each area of our planet carry(s) a unique signature by the slant of sunlight and the smell of familiar plants."
I have been graced with stewardship of 10 areas, heavily wooded with a creek. And although I have lived here 20 years, each drawing helps me to see it anew and have more understanding.
​
This landscape work is a one-of-a-kind original
Chalk pastel and charcoal on BFK Reeves paper, image 40" x 32"
This piece is unfamed