>

Organ Pipe Ntl M, PastelReeves, 15x22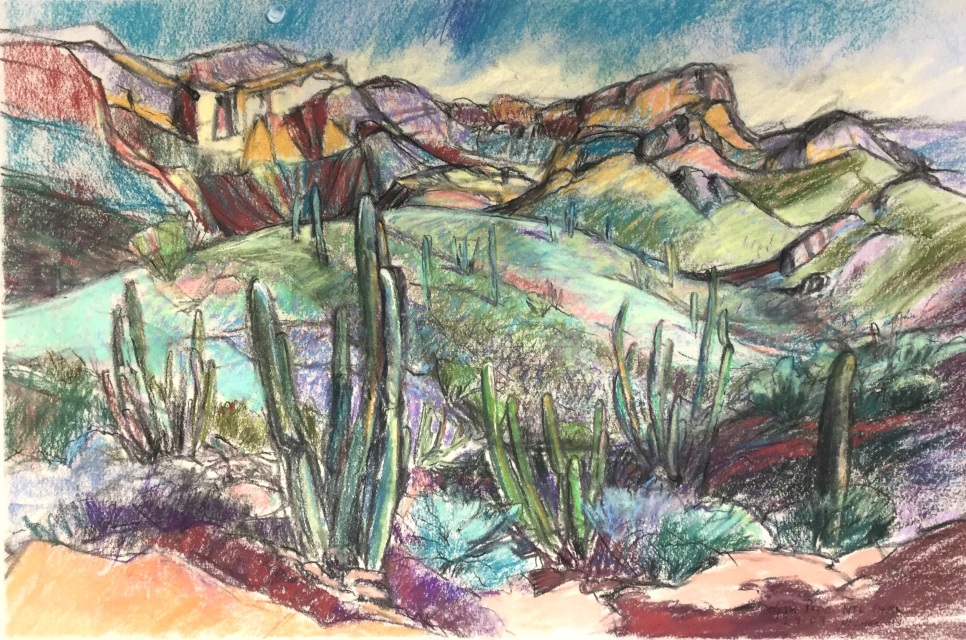 Organ Pipe Ntl M, PastelReeves, 15x22
SKU:
Wide open spaces continue to hold the center of my heart. Working plein-air, or on location, exposes one to the changing light and weather; but I love this way of working. Traveling and especially being outside replenishes me and fills me up.

The desert plants all have such intricate strategies for living in their arid climate. For example, each keeps a specific discrete spacing in relationship to resources and light. This is something I never tire of observing. Hot soil, cool light.

​This Western Landscape Series has covered many years and happily, is still on-going.
​
This landscape work is a one-of-a-kind original
Chalk pastel on cream-colored BFK Reeves paper, 15" x 22"
This piece is unfamed
Shipping, within the continental US is included in the sale price